We are not currently issuing new annual Playbarn passes.
We will be replacing them with a new pass in Easter 2017.
Save Save Save
If you visit the Playbarn more than 10 times a year, you will be saving money. Simple as that!
The Annual Playbarn Ticket lasts for 12 calendar months from the date of issue.
The child as named, will be admitted free of charge to the Playbarn.
The ticket may only be used once a day during opening times.
If you lose this ticket you must contact Amerton Farm & Craft Centre as soon as possible.
This ticket is not transferable.
The Playbarn, is open every day of the year, excluding Christmas Day, Boxing Day and New Years Day. The Playbarn is also closed for maintenance Monday to Friday during January and up to February half term.
The Annual Playbarn Ticket costs £70 and when purchased on the same day each subsequent child living at the same address pay £65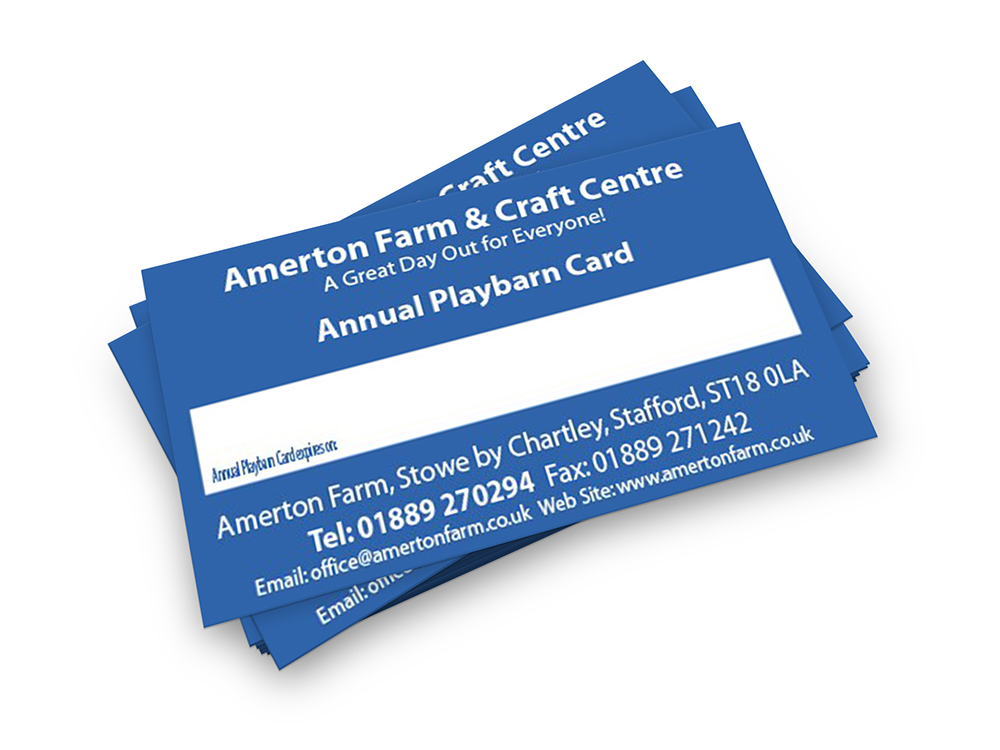 Apply Now
Download a Playbarn Annual Pass application form.