"A great day out for everyone"
Standard Price
(During school holidays & weekends)
---
Children: £4.99
Under 2 years: £2.99
Under 6 months: FREE
Adults: £4.99
We are open

 

Every Day
(Except Christmas Day, Boxing Day
& New Years Day)
9:30am till 4:30pm
Last Admission is 4:00pm
and closes at 4:30pm
Carers
---
Carers are free for standard entry into Billy's Farm Barn – Proof or DLA or PIP required at entry to verify/confirm this information. For special events unfortunately carers will be required to pay as it usually involves providing a seat on a trailer and this is the only way a seat can be allocated easily.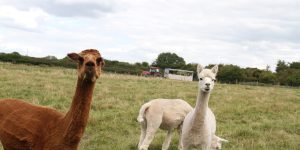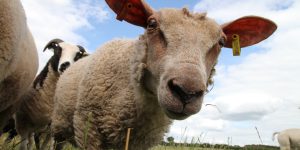 Guideline issued to customers:
Things have changed for us all, in these very unprecedented times so we are going to explain how we are planning to re-open Amerton Farm. We hope the information below will help you to plan your visit to Amerton Farm. The directors of Amerton Farm Ltd wish to ensure the safety and security of all our customers and staff.
How to book tickets
You will need to book your admission tickets online in order to guarantee your admission to Amerton Farm. As we are operating at a reduced visitor capacity, we cannot therefore guarantee entry for anyone wishing to purchase tickets on the door, so online booking is strongly advised. If you wish to book for all day, we are sorry but you will have to purchase two sets of tickets for morning and afternoon. Unfortunately, you will have to leave Billy's Farm to allow staff to clean and sanitise the area. You may stay on site, but please note unfortunately Finney's Tea Room will not be open by 14th July 2020 however take away food may be purchased before you leave the farm. Also Amerton Bakery will not re-open.
Please note
If your 2 year old looks older than their age, please do not be offended if our staff ask for proof of age. Please bring photo proof of your child's Date of Birth, (their birth certificate, passport or red medical book) which will then, enables us to clarify the situation immediately. If you are coming as a carer you will also need to book your ticket, which will be free of charge as normal and you will have to provide proof of your status as a carer. We are always happy to receive proof stored as a scanned document on your mobile phone.
Amerton Farm need every ones Name, Address and Telephone contact details when you are booking your visit as per government guidelines, in case you need to be contacted with regards to the Track & Trace system.
The major change in booking is unfortunately, there cannot be re-admission if you leave the farm, during the session. This is because as explained above we need to ensure the site is cleared to allow cleaning and sanitise before our afternoon visitors arrive.
Please don't visit if you are self-isolating or if you or anyone you've been in contact with is displaying symptoms of Covid-19.
We'll look forward to seeing you very soon but feel well, please stay at home and stay safe.
Annual Pass Holders
Unfortunately we also need you to pre-book (without charge) so that we can safely plan our visitor numbers for the day. For members, we know this is frustrating, however, it is for the safety of everyone both customers and staff, we hope this will only be a temporary measure. All Annual Passes have been frozen during our closure, so everyone will receive a 5 month extension on their annual pass to cover the time we have been closed.
Payments
We will be accepting card payments on site only and on-line booking for tickets. If this is a problem for you, please don't hesitate to contact us on office@amertonfarm.co.uk or call 01889 270294 and we'll do our best to accommodate your needs.
Please note a 50p booking fee has been added to each ticket purchased.
Vouchers or Pre booked ticket prior to closures
If you have any vouchers or pre-booked tickets purchase before we closed please contact office@amertonfarm.co.uk or call 01889 270294
New Entrance
There a new entrance into the farm which will be via the Ice Cream Parlour, which has new PPE screens, these have been installed to ensure a safe distance between customers and our staff.
Temperature checks
We reserve the right to carry out non-invasive infrared temperature check and any guest displaying a high temperature associated with a fever will not be permitted on site. Any temperature of 38C or above will be deemed too high and the entire group/household will not be permitted on site.
What is on offer at Amerton Farm
Animal feeding and petting; all animals will be in their paddocks to ensure social distancing.
Jumping Pillows (limited numbers and timed play)
Sand Pit you need bring your own buckets and spades, as we cannot unfortunately supply any play equipment and then don't forget to take them home with you.
Outdoor Play; An enhanced outdoor walk around the tractor track will be available with an interactive family quiz to complete which is approximately half a mile.
A free bag of animal food will be given to each family group on entry. Extra animal food and carrots can be purchased on entry.
Take Away Food Outlet
You can purchase food from a take away area in the party room which is in Billy's Farm Barn and can be entered via the fire door from the farmyard and we are operating a 1 way distanced queuing system.
What will not be open on 14th July?
Billy's Farm Barn Indoor play will not be opened on 14th July 2020. Finney Tea Room will re-open as soon as possible. Also Amerton Bakery will be closed.
Hand Washing Facilities and Sanitising Stations:
Hand washing facilities are at the end of the Farm Barn, please always wash your hands after feeding and petting animals. Sanitising stations are situated on site. Regular hand washing for 20 seconds with warm water and soap remains the most effective way to reduce the spread of infection.
Good Practise
Carry tissues and cough or sneeze into them before safely disposing of tissues in a bin, then wash your hands. Avoid touching your face or eyes and touching surfaces unnecessarily.
Toilets
Toilets and hand washing facilities will be open inside Billy's Farm Barn, entered via the fires door from the farmyard.
Face Coverings
Customers are encouraged to wear face covering if they wish but it is not essential.
Social distancing
We ask all customers to social distance as per government guidelines .We have set clear markings down will see clear markers and signs within queues to allow for social distancing, including at the entrance, our toilets and food outlets.
Car Park
Please can you park sensibly, with sufficient space between cars and respect the space of other visitors.
Our staff
All staff will be wearing face coverings, gloves where necessary, they will all have their temperature taken when they arrive at work. They will all carry personal radios so if you need help please ask a member of staff to call the Duty Manager.
Deep cleaning
We have introduced new deep cleaning measures in line with government and industry advice. This is why we close for an hour and half at lunch time to carry out this work and in the event that a person reports symptoms consistent with Covid-19.
Outside Picnic areas
Tables are available to eat food purchased made on site, please do not move tables they have been set out so customers can social distancing between tables. Picnics will be permitted on the main court yard only, please put any litter in the bins or take it home with you.
If you are taken ill after your visit
Please contact track and trace if you are taken ill after your visit and inform them when you visited Amerton Farm.
Let's Stay Safe Together
As with our staff, we ask all customers to uphold the highest possible hygiene standards. Please remember, this is just the first stage of reopening and we're all doing our best to adapt to the new 'normal'. If we all do our bit, we're hoping that things will get back to normal as soon as possible. Please accept we don't have all the answers but we are doing all we can to re-open for our customers.
Amerton Farm Safety Measures
A list of all additional safety measures which have been put into place for your reference
Click here to read our Visiting Guidelines which will be displayed once you arrive at Amerton Farm.
Cleaning regimes have been increased with a focus on 'touch points'.
The toilet facilities will be cleaned according to use/demand.
Screens have been added at all till points in use.
One-way systems have been added certain areas.
Signage and social distancing measures have been added.
Staff have attended a full safety training for themselves and customers prior to opening.
We have added 'Sanitising stations'
Masks will be provided for all staff
Staff are all working to risk assessment and daily audit measures